Impact
Maewan, network 2.0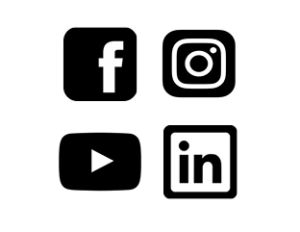 Internet
An active presence on social media.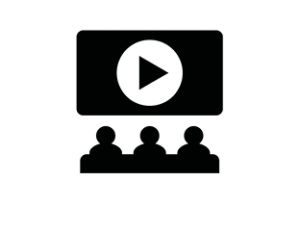 Festivals
The annual participation in 15 national and international film festivals.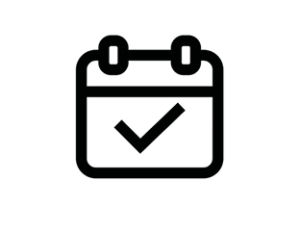 Events
Organisations of seminars, screenings and festivals.
Maewan, l'aventure Arctique
Paulsen editions
200 photos, 230 pages (2017)
Erwan Le Lann has loved mountains passionately in all their forms: he has been climber, mountaineer, globe-trotter, base jumper, and event organiser for an important French company producing mountain equipment. One day, inspired by his Breton roots, he started dreaming of a long journey across the world, in search of mountains only accessible by sea.
He co-writes with Eric Loizeau, great navigator and mountaneering who joined him onboard
A second volume will be published at the end of the expedition 
Buy the book
Maewan's short movies
Maewan, ski freeride et alpinisme au Groenland (20 minutes)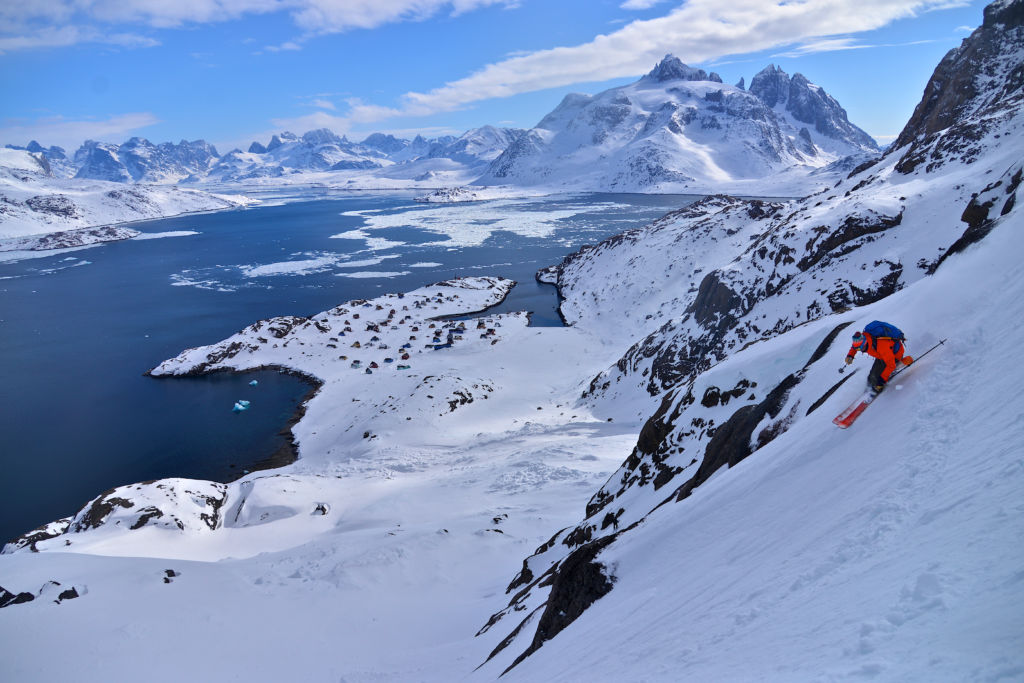 Maewan is a 7-year expedition across the world. It's a nomadic base camp to mountaineer, ice climb, ski freeride, climb Big Walls and do other outdoor sports.
Filmmakers: Guillaume Broust et Bertrand Delapierre/ Producers: Maewan et Petzl
->Watch Maewan, ski freeride et alpinisme au Groenland
Maewan et Fabienne d'Ortoli, Kitesurf en mer de Bering (12 minutes)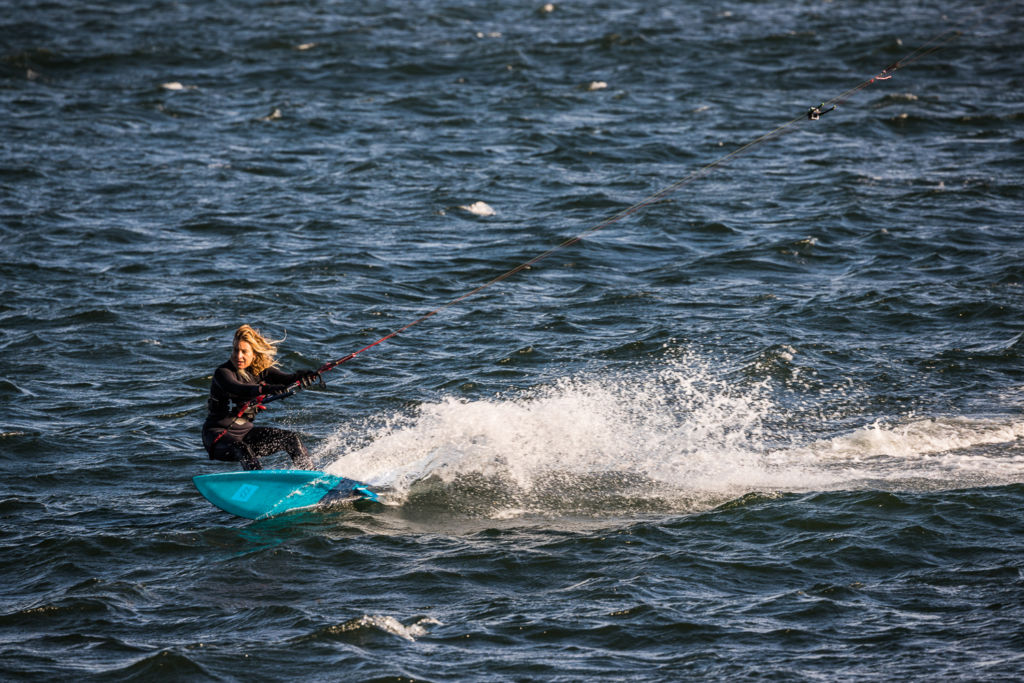 Join us onboard on the island of Shishmaref in Alaska, and follow us in our crossing of the Bering Strait to reach the Russian coasts, where only bears and seals seem to be enjoying the landscape. Amidst storms and lulls, Fabienne will try to ride her kitesurf on every side of this legendary sea. From unprecedented navigation of these wild and remote waters to the extraordinary encounter with Petropavlosk Kamchatki, a city emerging out of the wildest nature.
Filmakers: Fabienne D'Ortoli et Steefvideo / Producers: Maewan et Fabienne D'Ortoli
-> Watch Maewan et Fabienne d'Ortoli, Kitesurf en mer de Bering
Highline aux Marquises (12 minutes)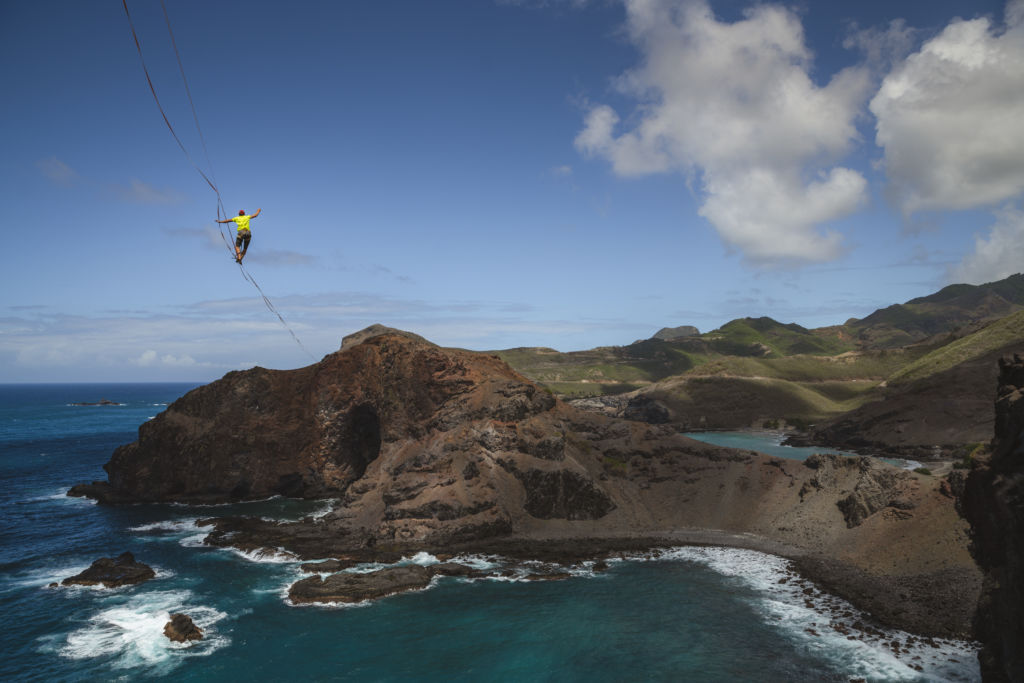 Well-known because Paul Gauguin and Jacques Brel lived there, the Marquises islands are among the world's most inaccessible places. Getting down there is already a challenge. No one has ever installed a slackline on those mountains. No one, except the enthusiast Nathan Paulin and Anthony Newton. With Maewan's help, they traveled to the other side of the world to try to practice their favourite activity in an isolated archipelago, set in a beautiful landscape.
Filmaker: Puzzle Media / Producers: Riding zone
-> Watch Highline aux Marquises
Makatea Vertical Adventure – Edition Maewan (28 minutes)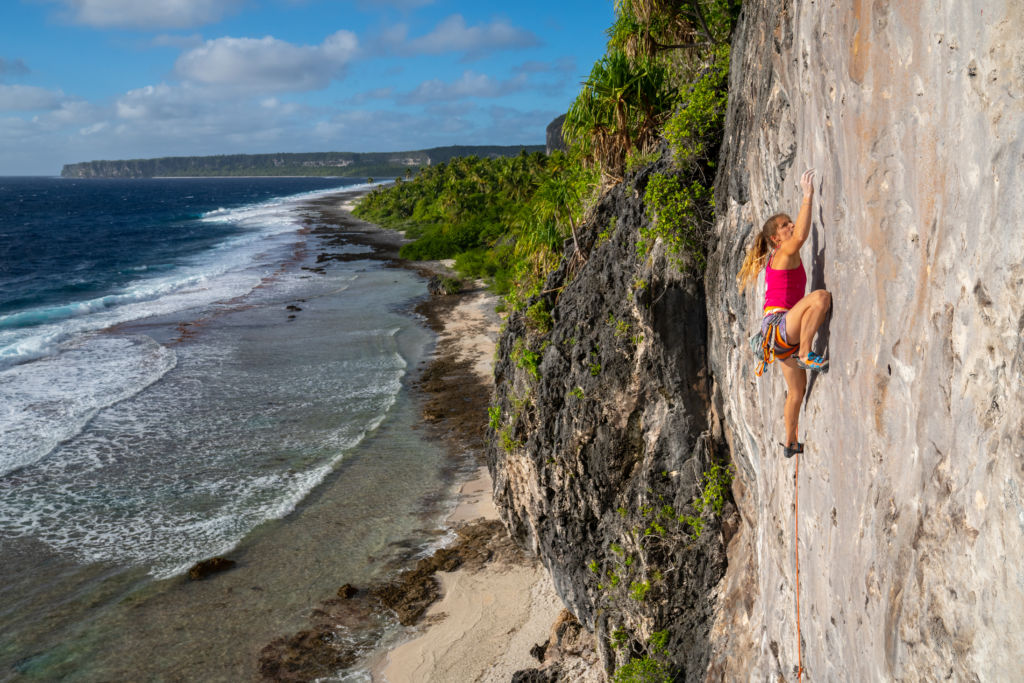 As the sailboat Maewan reaches Makatea Island, Erwan le Lann and Marion Courtois discuss with the residents the possibility of developing climbing crags on the island. The bolting of 80 metres of limestone next to the sea incentivises eco-responsible tourism, respectful for the diversity of the island and its inhabitants. Six months later, Erwan and Marion come back accompanied over 20 talented and motivated individuals: climbers, speleologists, safety specialists, childhood and environmental educators, photographs, cameramen, and journalists.
Filmaker: Guillaume Broust / Producer: Maewan
-> Watch the teaser of Makatea Vertical Adventure
Maewan's TV documentaries 
Maewan, la quête des extrêmes (52 minutes)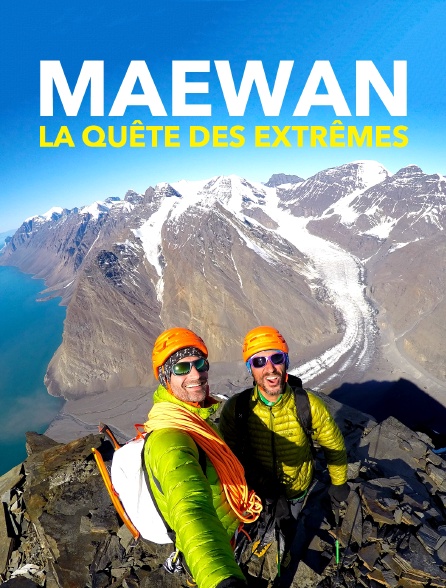 The drive to follow the footsteps of the great explorers and discoveries of the past has always been part of Erwan Le Lann. In 2015 he takes initiative and organises a unique expedition. Maewan is this extreme expedition. Seven years of outdoor adventure across the world's most isolated places, a small sailboat transformed into a nomadic base camp for elite outdoor sports athletes. This movie follows Maewan's captain and these athletes. First in Greenland, searching with top-level French freeriders for mountains that have never been skied before. Then in Canada, where Erwan meets-up with Sean Villanueva and Nicolas Favresse, two climbers ready to do anything to conquer Baffin's Big Walls – the highest climbable walls in the world. Impressive.
Filmakers: Quentin de Froment / Producers: Bo Travail & Voyage
Distribution: Voyage et TV5 Monde (2017)
-> Watch the tease of Maewan, la quête des extrêmes
Maewan, freeride aux Kouriles (52 minutes)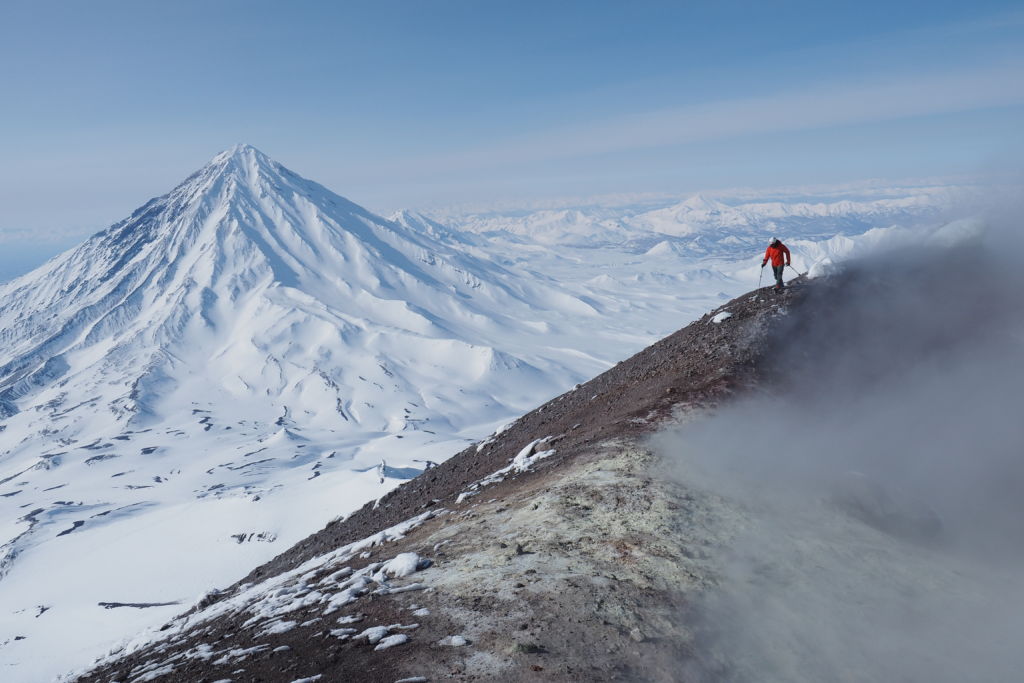 This movie retraces the exceptional adventure of French skiers and snowboarders, who reach Japan by sailboat coming from Russia. Hopping from island to island, they are the first ones to ski the slopes of the volcanoes forming the archipelago of the Kouriles.
Filmakers: Bertrand Delapierre / Producers: Ugo Benghozi / Riddim Production
Distribution: Trek (Groupe AB) / Mont-Blanc Live (2017)
-> Watch Maewan, freeride aux Kouriles
Maewan et les fjords perdus (52 minutes)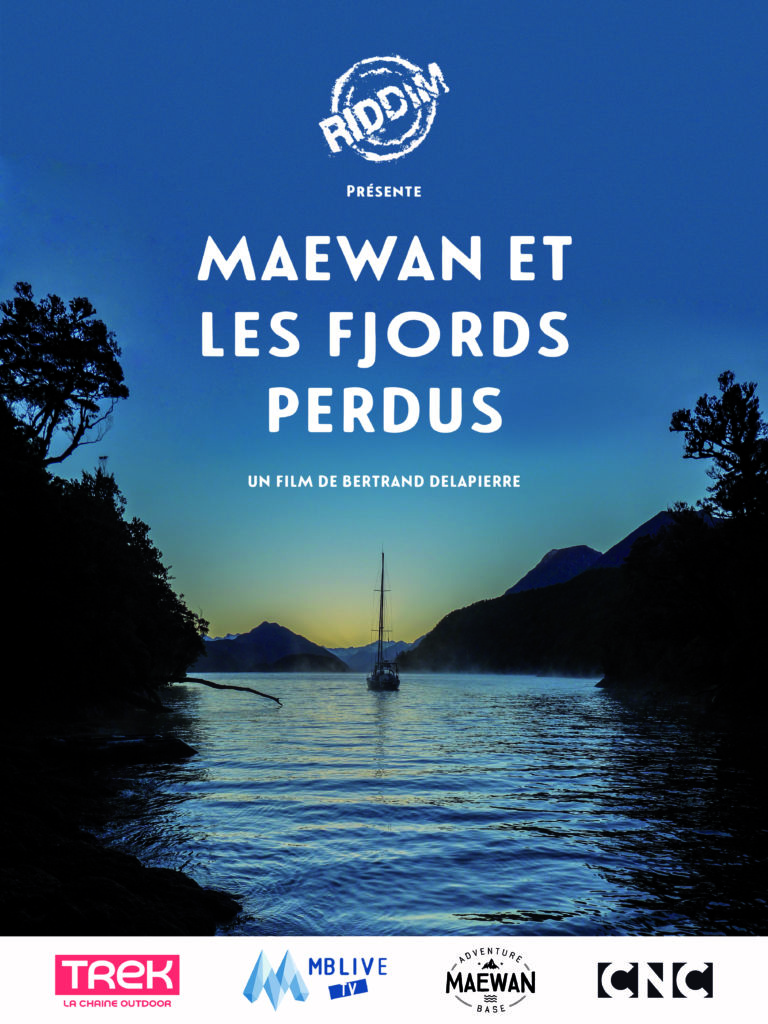 As Maewan enters New Zealand's inner sea, two base jumpers explore the "vertical jungle" to try to fly in these remote valleys, inaccessible by land. At the heart of the ancestral forest, nature is wild and imposing…
Filmaker: Bertrand Delapierre / Producer: Ugo Benghozi / Riddim Production
Distribution: Trek (Groupe AB) / Mont-Blanc Live (2019)
-> Watch Maewan et les fjords perdus
Vertige aux Marquises (52 minutes)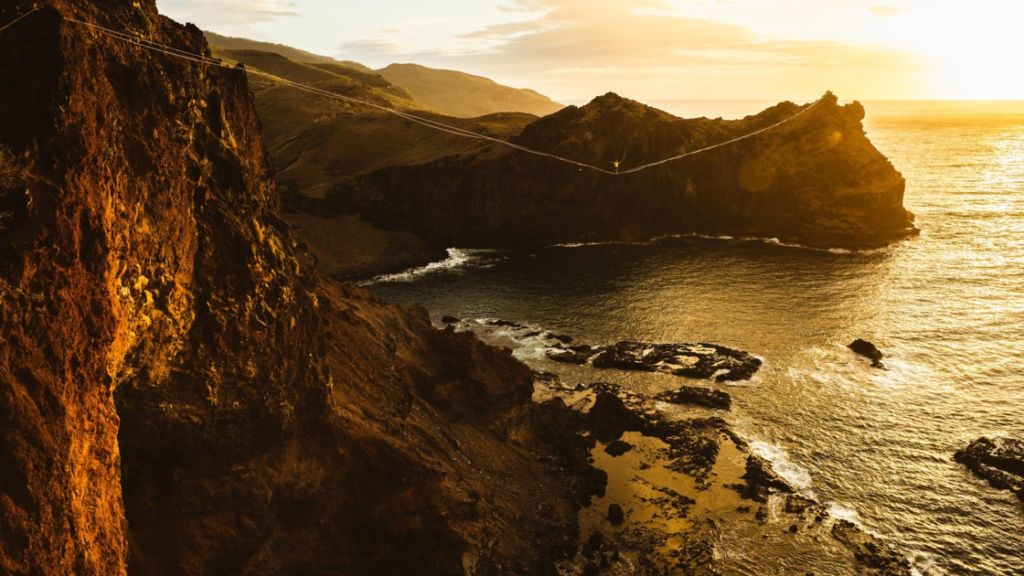 This movie follows the adventure of two slackliners onboard of Maewan in Polynesia. En route towards the Marquise Islands and their tropical, often "vertical", jungles. The funambulists will try to install the famous "lines across the sky" in these remote and inaccessible valleys. Approaching and climbing the high terrain is in itself already ad adventure. Maewan will be the basecamp for exploring this little-known archipelago. Even if Polynesia is often connected to water sports, here the exploration will be terrestrial, if not aerial!
Réalisateur : Puzzle Media / Producteur : France Ô
-> Watch the teaser of Vertige aux Marquises
Interviews are given regularly on TV channels and radios (TF1, France 2, France 3, Radio France, Radio Bleu Savoie)
Concerning written press, some articles have been published in generalist press and magazines (Le Monde, VSD, Outside, L'équipe, National Géographic, Géo aventure, Oceanographic) as well as specialised outdoor outlets (30 Dégré suisse, Vertical, Montagnes, Alpes Magazine, Escape, Grimper, Voiles et voiliers ainsi que sur des sites web spécialisé (Neuf Dixième, The others).
The international press is involved throughout the expedition. In each stopover, we have appeared in the press from Iceland, Greenland, Russia, Japan, and Polynesia. We are expecting future appearances in the Chilean, Argentinean and Brazilian press